Sitting with
Soph
today going over the step by step process of the evening of work we are presenting in a few weeks I realize how far I have come in the imagining of this evening.
and also realize how much more needs to get done.
as I sit with that for a while here's an announcement for the show - (of course, my guess is that those of you that read this....also get my shameless emails.....
hmmm...
Right Before You Fell...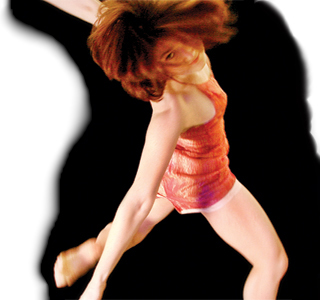 Merce Cunningham Studio
55 Bethune St., NYC
March 22-25, 2007

Thursday 3/22 & Friday 3/23 - 9pm
Saturday 3/24 & Sunday 3/25 - 8pm

choreography - Melissa Riker and dancers
dancers - Zoe Bowick, Madeline Hoak, Cary McWilliam and Melissa Riker
voice - Susannah Conn
music - Sophocles Papavasilopoulos
costumes - Elizabeth Payne
lights - Carolyn Wong
set - Andrew Holland
stage manager - Laura Schlachtmeyer
press - Lanie Zipoy/Avec Productions
photos - min win / www.lifemagical.com

reservations
by phone 212.696.6787
online at www.theatermania.com
tickets $20

DIRECTIONS to the WestBeth building via Subway:
Take the A,C,E, or L to 14th St. & 8th Ave.
Walk down 8th Ave - it meets Hudson St. at Bethune St.
Make a Right (crossing over Hudson.) Walk two blocks West.
The WestBeth is on the corner of Washington & Bethune.